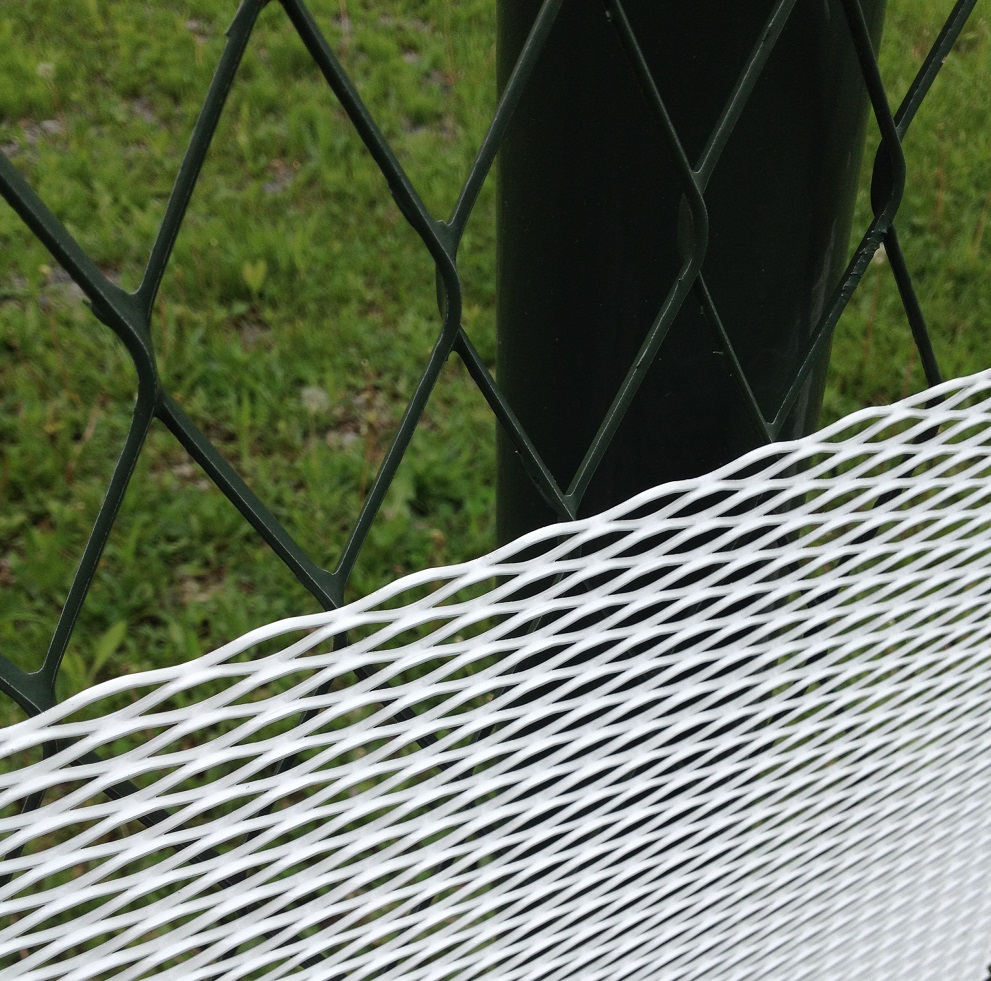 Niles Fence and Security Snake Fencing is a permanent, industrial solution to snake mitigation in yards and storage areas.
Manufactured from steel or aluminum, our snake fencing is 1/4" standard or flattened expanded metal.
Snake fence panels are designed to be used independently or in conjunction with your current perimeter security fencing by attaching directly to framework that is already in the field.
Typical installation features a 48" tall panel, buried 12" into the ground. Custom sizes are available for specialty applications.
Recommended expanded metal
1/4" #18 Flattened or Standard
1/4" #20 Flattened or Standard
Niles Snake fencing ships powder coated black but is available in white, green, brown or custom colors by request.