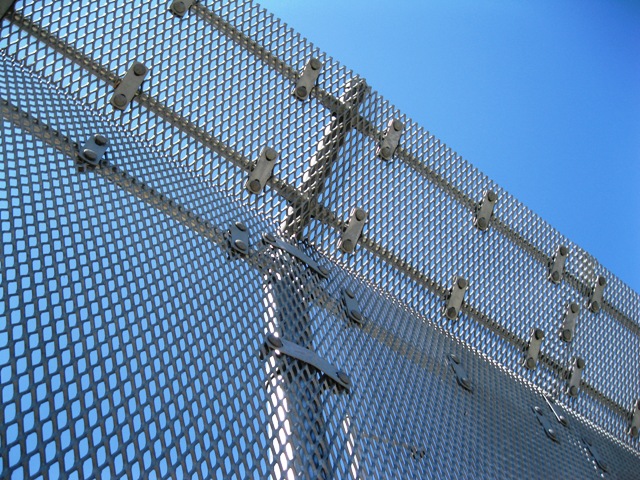 SECUREX High Security Fencing is an expanded metal fence designed for new installations. Used extensively for high security applications, SECUREX is the industrial solution for high traffic areas that require maximum security.  Securex Fencing is based on a simple round rail fence framework with the added strength and security of expanded metal mesh panels.  Using our series of heavy duty or regular grade fittings,you can significantly increase physical security and deter access to areas that may have been vulnerable in the past.
In addition to our standard fence, SECUREX features a full line of security appurtenances including barbed wire, razor wire or ground guard panels. Often specified for transporation and utility site work, our SECUREX expanded metal fence system can easily accomodate increased heights.
SECUREX expanded metal fence features:
Round rail, industry standard fence framework which meets ASTM 2548-06  
Simple to install, difficult to breach 
Several diamond pattern and mesh size options for different levels of security 
Standard heights to 12', additional heights available
Choice of finish - galvanized or powder coat black or green, custom colors available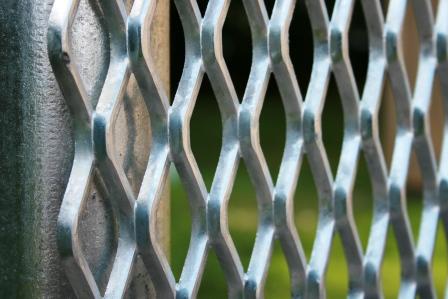 Suggested mesh options include:
1/2" #13R
1/2" #13R (.188) 
3/4" #9R
1" - #7R
SECUREX high security expanded metal fencing features a series of round post fittings that work with all standard chain link fence pipe.  The fittings are available in standard or heavy duty gauge and either galvanized or powder coated.  For detailed information on specifications, and sizing please click here:
      Retro-Fit Round Fittings            Retro Fit Round Fittings (HD)                        
Our design team is available to provide more details and will work with you to find the precise size to meet your needs.  For written specifcations and drawings please view our technical page or call for details.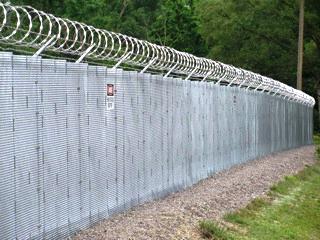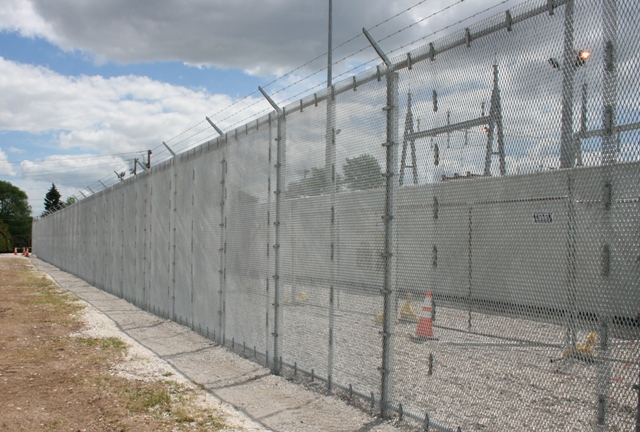 Request a Quote or More Information »