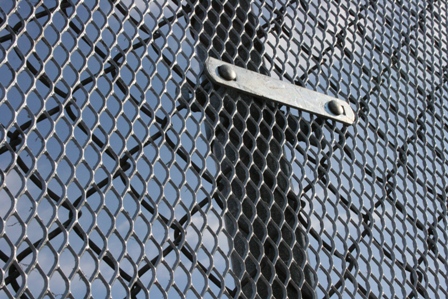 When chain link fencing alone can't handle the job, SECUREX expanded metal fence can be retrofitted to steel picket (palisade fence) or chain link fence for increased fencing security. With a simple series of fittings and expanded metal mesh panels, you can turn your original fence into a no climb fence - significantly increasing physical security and deterring access to areas that may have been vulnerable in the past. Retro-Fit metal fencing is a popular choice for planners looking to prevent theft.
RetroFit expanded metal fence features:
The ability to utilize fence framework already set in place
Can quickly and simply increase the height of your current fence
Expanded metal mesh panels can be easily added over existing framework*
Expanded metal mesh panels are also used when completely replacing chain link fabric
3 different mesh size options
Standard heights to 12'; additional heights available
Choice of finish - galvanized or powder coat black or green; custom colors available
Suggested mesh options include:
1/2" #13R
3/4" #9R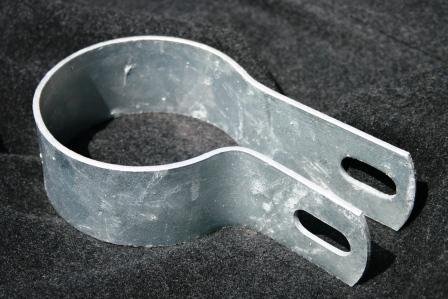 SECUREX RetroFit fencing features a series of round post fittings that work with all standard chain link fence pipe. The RetroFit fence system can also be added to square picket or square posts. The RetroFit fittings are available in standard or heavy duty gauge and either galvanized or powder coated. For detailed information on specifications, and sizing please click here:
RetroFit Round Fittings RetroFit Round Fittings (HD)
RetroFit security fence is available regardless of how much of the original fence you are choosing to keep. Our standard RetroFit metal fence assumes you will be leaving only the set posts in place and adding a top, mid and bottom rail. By adding our expanded metal panels and fittings you can quickly and cost effectively complete your perimeter security plan.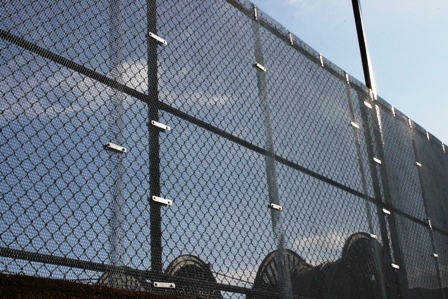 Should you need assistance in determining if your current fencing is a good candidate for our RetroFit system, our design team is available to provide more details. For written specifications or drawings please contact us directly at 800-321-7464!
Request a Quote or More Information »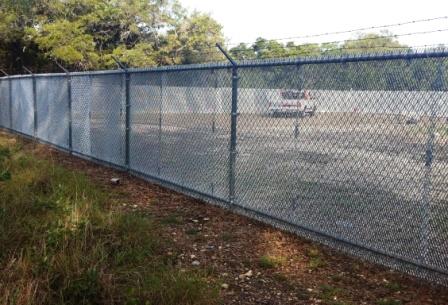 *When retrofitting expanded metal mesh to existing chain link fence, depending on wind conditions, the existing framework may be strong enough to support the new mesh although some additional support may be required.