Aluminum expanded metal is available in the same pattern designs and similar strand thickness as our standard carbon steel mesh. This is particularly important on large (+30' gates) where weight and windload can sometimes be a factor.
Aluminum expanded metal is a great option for both decorative applications and guarding applications because it is both light weight, strong and flexible.
Features:
Suggested Mesh Options Include: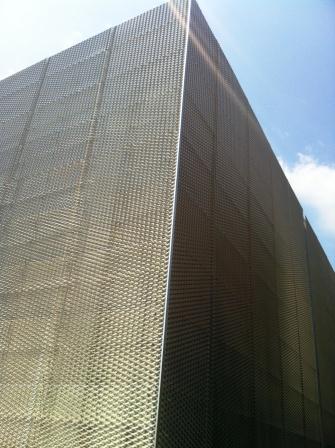 In addition to our standard aluminum panels, Niles Fence also produces Architectural Mesh for building cladding and interior applications. SECUREX VertexMAX mesh, in our large diamond patttern is just one of our expanded aluminum patterns that can be used on the outside of building facades or inside to help you achieve LEED points in several categories.