SECUREX Expanded Metal Fence Systems features a complete line of high security gates. Our metal security gates offer flexibility of design and are available in several different styles to accommodate different levels of security. Depending on your final application, our metal security gates ship complete or ready for field fabrication. Whether you need square or round security gate framework, SECUREX delivers metal security gate options, including completely welded systems or expanded metal mesh and fittings to accommodate site-specific challenges.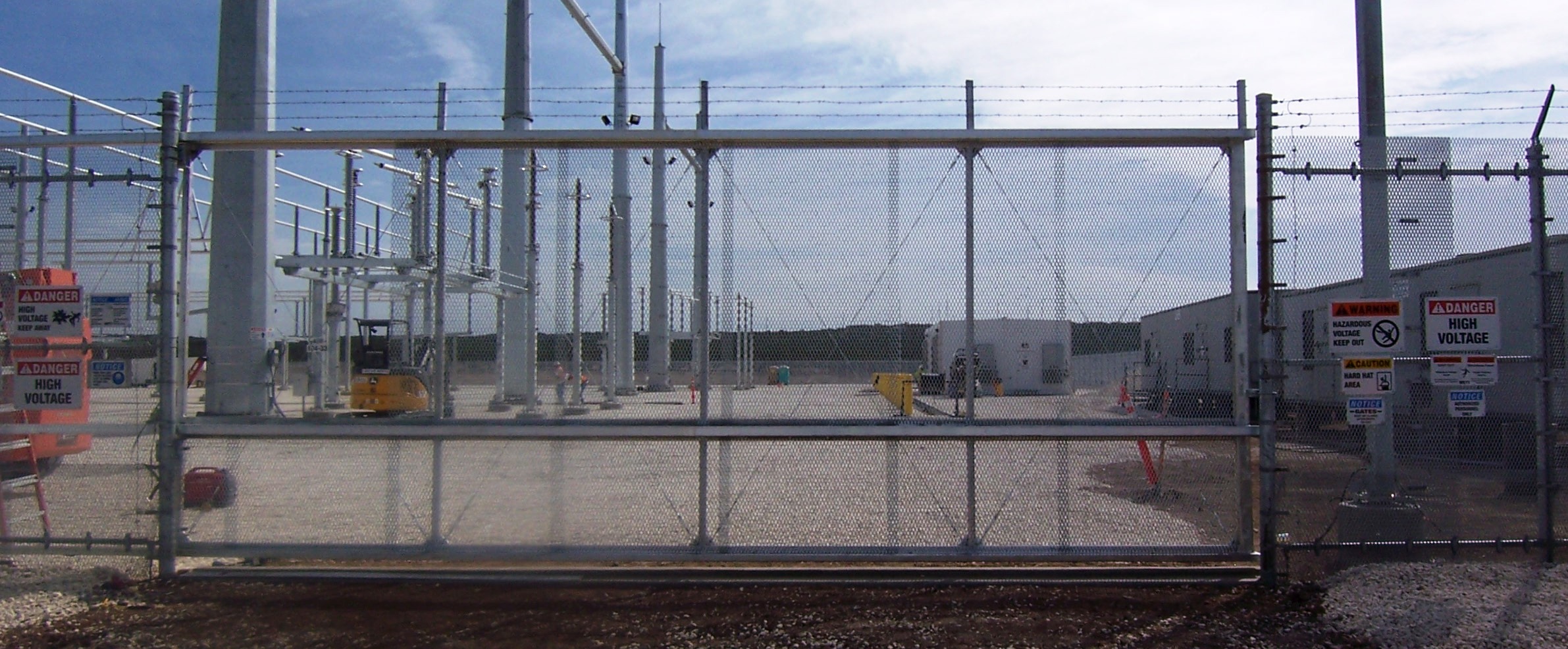 SECUREX metal security gates are available in standard swing gates or slide and cantilever options. In addition, we offer pre-hung security gates with a panic bar for safe and easy emergency exit situations.
Metal security gates by SECUREX ship with all standard hardware including hinges and latches. Specialty access control options including automatic gate operators and panic bars are available upon request.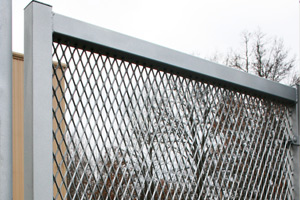 In addition to our standard gate security, fence contractors and project managers use expanded metal to help eliminate "reach through" or "pinch points" on fences and gates. By guarding and protecting automatic gate security operators, you can comply with voluntary UL-325 safety standards. Please contact us directly for recommendations on the expanded metal panels that may best help solve your safety issues around operators.
ADDITIONAL INFORMATION ON UL-325 STANDARDS
UL-325 is a voluntary industry standard that addresses safety issues and concerns with automatic gate operators in the fencing industry. The standard has two main parts. The first part recommends primary and secondary safety devices for all automatic gate operators. The second recommendation specifies safeguards to protect the operators and security gate moving parts from pinch points and reach through points in the fence.
Specifically, expanded metal mesh is used to help you meet the following provisions:
All openings of a horizontal slide gate and the portion of the fence where the slide gate passes, must be guarded or screened.

Slide gates must have a protective cover 48 inches in height extending from the bottom of the gate/fence panel.

All exposed entrapment points must be eliminated or guarded.

Guarding must be supplied for exposed rollers, which are regarded as pinch points.
All security gate operators have been divided into four classes and the recommended protections are listed in the tables below:
Usage Class

Gate Operator Category

Horizontal slide, vertical lift & vertical pivot

Swing and vertical barrier (arm)

Primary Type

Secondary Type

Primary Type

Secondary Type

Vehicular I and II

A

B1, B2 or D

A or C

A, B1, B2, C or D

Vehicular III

A, B1 or B2

A, B1, B2, D or E

A, B1, B2 or C

A, B1, B2, C, D, or E

Vehicular IV

A,B1,B2 or D

A, B1,B2, D or E

A, B1, B2, C or D

A, B1,B2, C, D, or E

Note – The same type of device shall not be utilized for both the primary and the secondary entrapment protection means. Use of a single device to cover both the opening and closing directions is in accordance with the requirement; however, a single device is not required to cover both directions. A combination of one Type B1 for one direction and one Type B2 for the other direction is the equivalent of one device for the purpose of complying with the requirements of either the primary or secondary entrapment protection means.

Entrapment protection types:

Type A - Inherent entrapment protection system

Type B1 - Provision for connection of, or supplied with, a non-contact sensor (photoelectric sensor or equiv.)

Type B2 - Provision for connection of, or supplied with, a contact sensor (edge device or equivalent)

Type C - Inherent adjustable clutch or pressure relief device

Type D – Provision for connection of, or supplied with, an actuating device requiring continuous pressure to maintain opening or closing motion of the gate

Type E – An audio alarm
Class I – Residential usage, covering one to four single-family dwellings.
Class II: Commercial usage where general public access is expected. A common application would be a public parking lot entrance or gated community.
Class III: Industrial usage where limited access is expected; one example is a warehouse property entrance not intended to serve the general public.
Class IV: Restricted access; this includes applications such as a prison entrance that is monitored either in person or via closed circuitry.
Request a Quote or More Information »